GIVE BACK TO NATURE, MEET NEW PEOPLE & SALT UP YOUR FUN.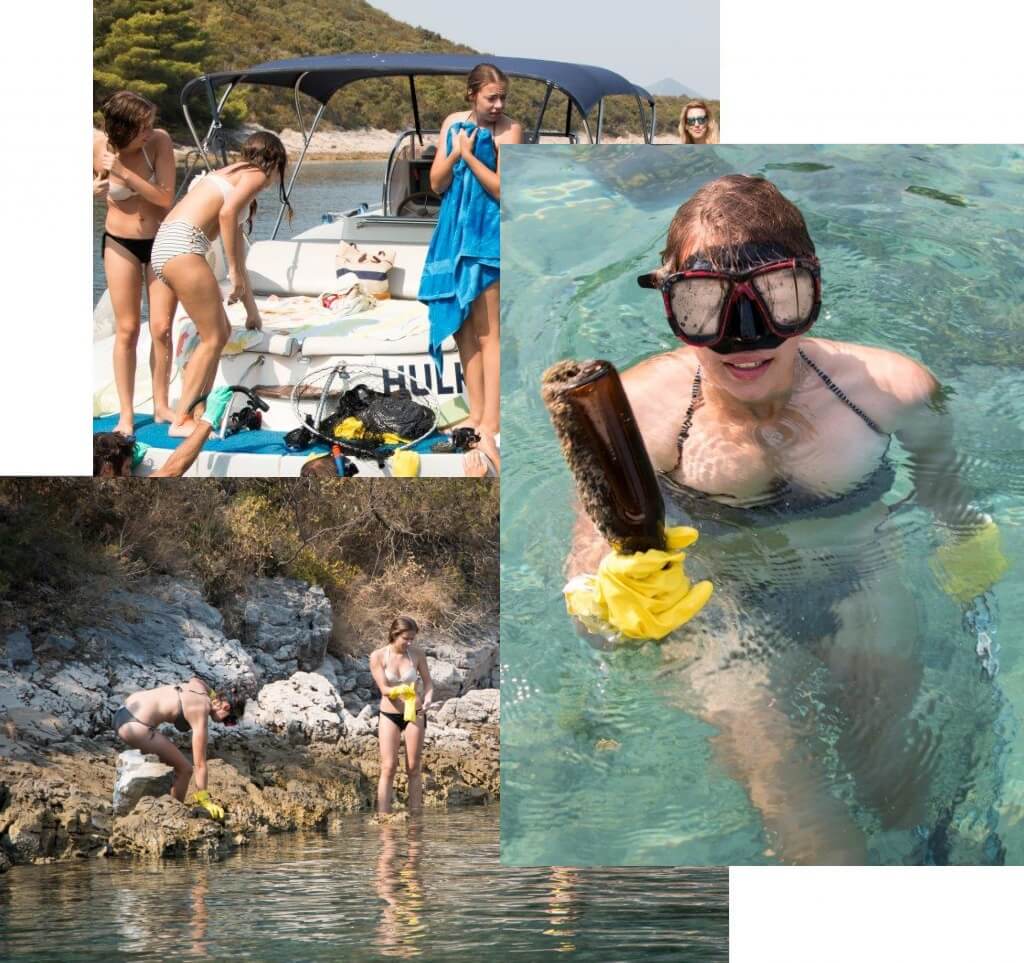 Our Mission
---
Green Sea Safari is an NGO with one single mission – to clean isolated beaches, islands and bays of plastic, beer bottles and other such waste. We have started with one base: Dubrovnik. However, the next stage is to organize similar bases in Korčula, Split, Šibenik, Zadar, Pula and other Croatian coastal towns.
Once this is all achieved, we plan to establish bases all over the Mediterranean: Greece, Italy, Malta, Turkey, Spain and other coastal countries. In order to achieve our goals we need your help – the more members, memberships & donations we have, the more garbage we take can remove from the coast.
Green Sea Safari actions run daily from Dubrovnik from 1st of June to 30th of September
Sea Safari
The Elaphite islands are a world of its own. Blessed with lush woodland and white, rocky outcrops that enhance the deep blues and greens of the Adriatic, you will not want to leave! This is one of the most interesting and fun full-day trips that can be done while staying in or around Dubrovnik. What makes our Sea Safari even more special is the "green" aspect, the fact that the participants are contributing towards a good cause while bonding with each other.
This is how it runs:
1
09:30 – Meet at the main pier of Gruz port & embark our speed boat / cruise to the bay we plan to clean that day
This bay can be on Kolocep, Sipan, Lopud or on the mainland.
2
10:10 – Arrival at the bay and start of our cleaning action
Here we spend a fraction of our trip, which is usually an hour of snorkeling for beer bottles, collecting plastic bags from the rocks and collecting any waste we can find. We provide everyone with protective gloves, aqua shoes and other equipment. This part of the day always turns out to be the most fun.
3
11:10 – Continuation of our cruise
Short stop at the closest waste collection point where we drop what we collected.
The rest of the day is for us to cruise around the isles' many coves, hidden bays, beaches and fishing villages, with ample opportunity for sunbathing and swimming/snorkeling in the crystal-clear waters. On Lopud island we have the opportunity for lunch, sunbathing on its sandy beaches, chilling at beach bars, sampling delicious ice cream or just simply exploring the island. We finish our safari adventure with a final stop at the most famous sandy beach in the region - Sunj Beach, located on the Southern side of Lopud island.
5
17:00 – Return to Dubrovnik, Gruz port
Gruz port is very well connected with all other parts of Dubrovnik by public bus lines and taxis.
Reserve Your Spot
Perceptive travellers can see the benefits of tourism in every country they visit. Employment and improved infrastructure are just 2 such positives. However, there are negative effects and in coastal communities, non-biodegradable garbage and other waste that ends up in otherwise-pristine waters is a major issue. Here at Green Sea Safari we have observed that a new breed of traveller is emerging – a more aware, caring kind that believes if we devote just a fraction of our trip(s) to helping improve the environment, this will make an impact. We believe that by its very existence, Green Sea Safari will influence other initiatives to adopt a similar approach. Nature gives us so much, it's time to give back!
Meet & Support Us
---
Green Sea Safari is a Dubrovnik-based, non-profit organisation that has one main goal: to clean trash and other waste from the planet's seas and coastline. Here are the personalities behind the project:
Support the project & donate
Marlena Ćukteraš, Ph.D.
Marlena is many things: a physicist, a biologist, a marine scientist, an environmentalist, a friend. But if you ask her, she would always describe herself as an educator. Ever since she was a little girl, she was drawn to natural sciences, and although her first love was physics, she soon realised that the future lies in the interdisciplinary world. That is the main reason she decided to pursue a Ph.D. in Biology and Marine Sciences. In the past 20 years, besides being a high school and college professor, she has been involved with numerous NGOs working to preserve natural reserves of Dubrovnik-Neretva and Hercegovina counties. She has also led and been actively involved with over 50 EU funded projects, all aimed at preservation of protected areas and implementation of EU standards regionally. Working on this project is only a continuation of relentless efforts to preserve the natural wonders of this region for younger generations. Marlena draws her energy and inspiration from the new generations - her students, who she would often say, have the power to change the world. Once you get to know her, see her radiant smile and unbelievably optimistic nature, you will understand why she is the essential part of this project.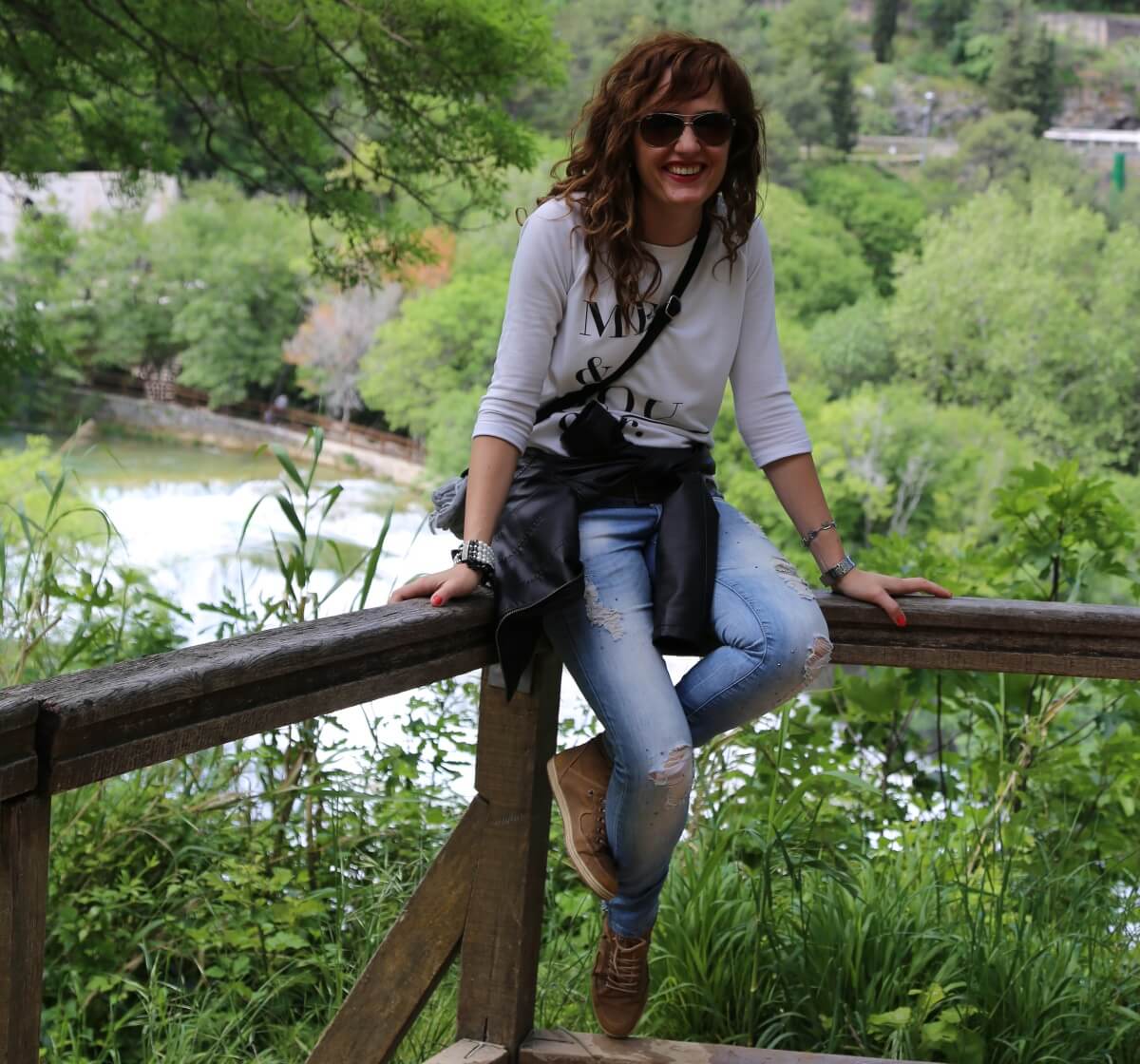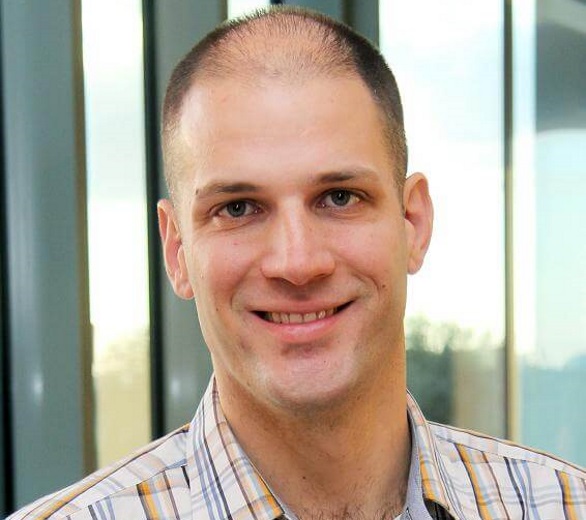 Maro Carević
Maro is passionate about his region of Croatia, his family and giving back to the environment. As a business owner who has worked most of his life in tourism, Maro's work-life success has been due to visitors coming from all over the world to see the natural beauty and heritage of the Dubrovnik region. Having benefitted from the pristine condition of his local coastline, Maro still noticed that the issue of littering, trash-dumping and other forms of neglect was starting to spoil his corner of paradise. Realising it was now partly his responsibility to protect his area and beyond, he started Green Sea Safari as a means to achieve this.
Alen Redžović
Alen is a keen environmentalist and has been actively involved in volunteering for numerous projects and NGOs across Croatia. He is one of the founders of the "Orlando" Youth Association in Dubrovnik and he is active in other NGO where he regularly plays guitar and sings for the children there who have mental impairments. Like Maro, he is deeply concerned with the fact that, while Dubrovnik benefits from its success in tourism, there is inevitably an environmental impact from hosting so many visitors. He feels that a logical, fun way to help negate this impact is to make some of the visitors part of the solution!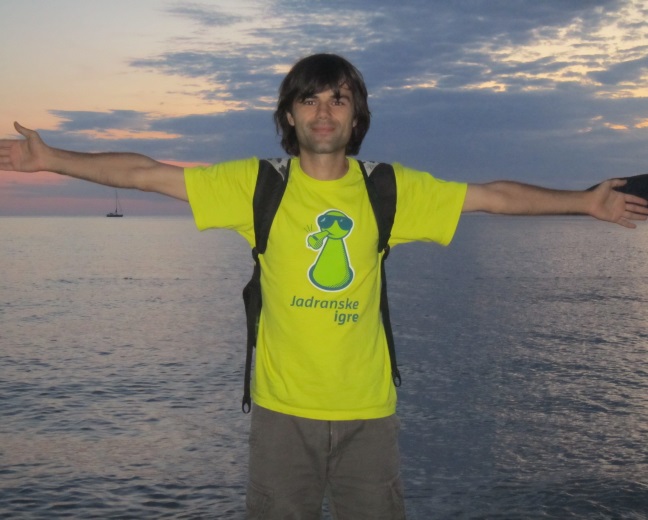 Become a member & support us with a yearly membership fee
---
The joining process is all online and very simple:
become a Green Sea Safari NGO member by filling in a short online form
pay your annual membership of 300kn
choose the date and make a booking
your annual membership allows you to do as many safaris as you like in a calendar year!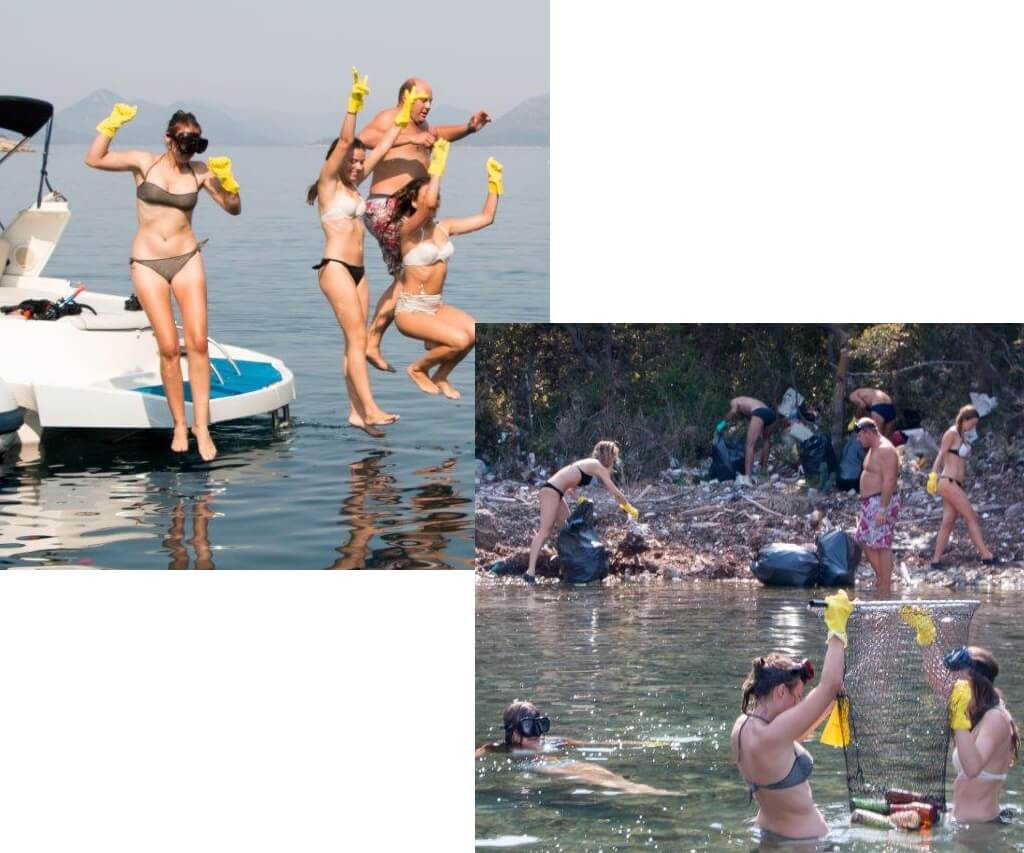 — Interested? Let's talk...